Oasis Horticulture
Oasis Horticulture using the sun to grow

Location
Cranbourne, Vic & Springwood, NSW

Date
February 2022

Size
2 x 99 kW Rooftop Solar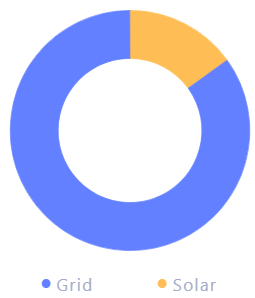 Assess
Oasis Horticulture are the largest grower of flower and food seedlings in Australia. Oasis engaged Beam to help reduce their energy costs and emissions at their Springwood, NSW and Cranbourne, Vic sites. Beam's energy audits recommended solar at both sites (as well as many energy efficiency projects) with rooftop solar leading to large reductions in cost and emissions.

Procure
Beam managed the procurement process through the Beam Solar platform to contract a single Solar Retailer to deliver both projects under a 10 year PPA.
Manage
The Cranbourne site proved to be a challenging installation, however both sites were delivered on time and on budget and passed Beam's Solar Audit process. Both systems are producing power in line with expectations and are keeping a lid on pricing for Oasis Horticulture.