Ballantyne
1.2 MW delivered in record time

Location
Victoria, Vic

Date
June 2022

Size
1,200 kW Rooftop Solar
The Solar Retailer was excellent in all areas of direct responsibility - there was regular clear communication, good site management, very good execution of a large scope on a short timeframe and a consistent approach to engaging constructively with the site during the project. I would recommend highly both Beam Solar and the Solar Retailer.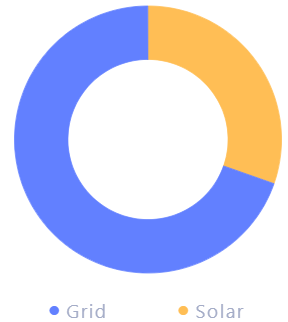 Assess
Beam Solar was working with Anonymous for more than 12 months to assess the solar opportunity at the site. Many factors were considered by the customer including emissions reduction impact, energy prices and available incentives for the project. The Beam Solar platform was used to assess all of these variables and create the business case for board approval when the opportunity arose.

Procure
When the project was approved by the board, they wanted it done in a hurry, giving a deadline of 9 weeks from contract execution with the Solar Retailer. We ran an Initial offers round had 12 offers from Solar Retailers. We shortlisted three Solar Retailers for a Final Offers round which included large liquidated damages clause if the project was not completed by the deadline. A Solar Retailer was selected and a contract was executed just before ANZAC weekend!
Manage
Beam Solar provided design review, project management and owners engineer services throughout the installation process. Solar panels were trucked from Brisbane to Melbourne the day after contract execution to ensure the project could start on time and the Solar Retailer brought a team of 15 to site to commence installation. Installation was seamless despite the tight timeframe and general supply chain issues. The project was delivered a week early to outstanding quality and 10 out of 10 feedback from the customer.