Solar Price Index Across Australia
Beam Solar's market price update.
January 2023
Solar Prices Increase as Demand for Commercial Solar Surges.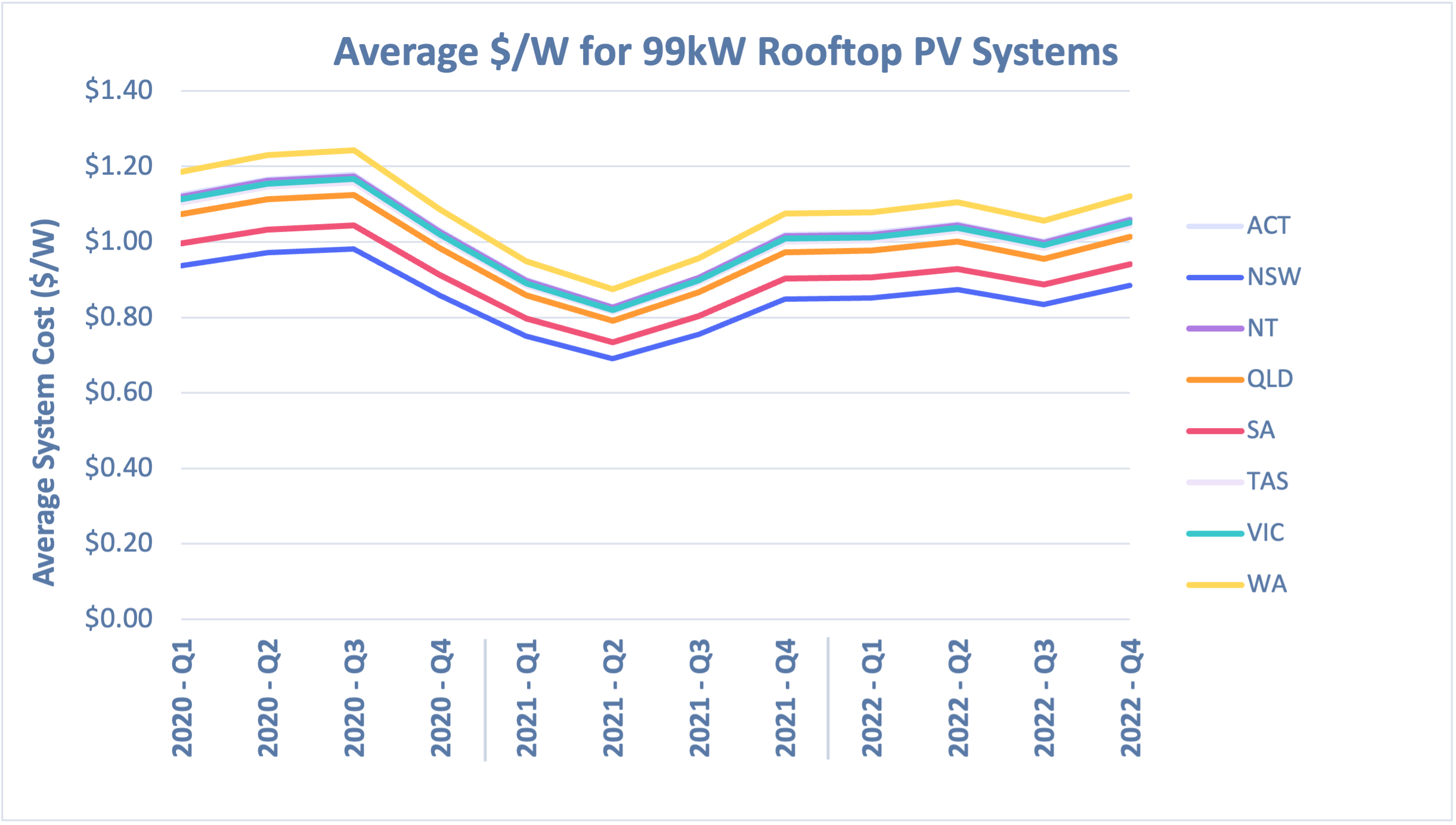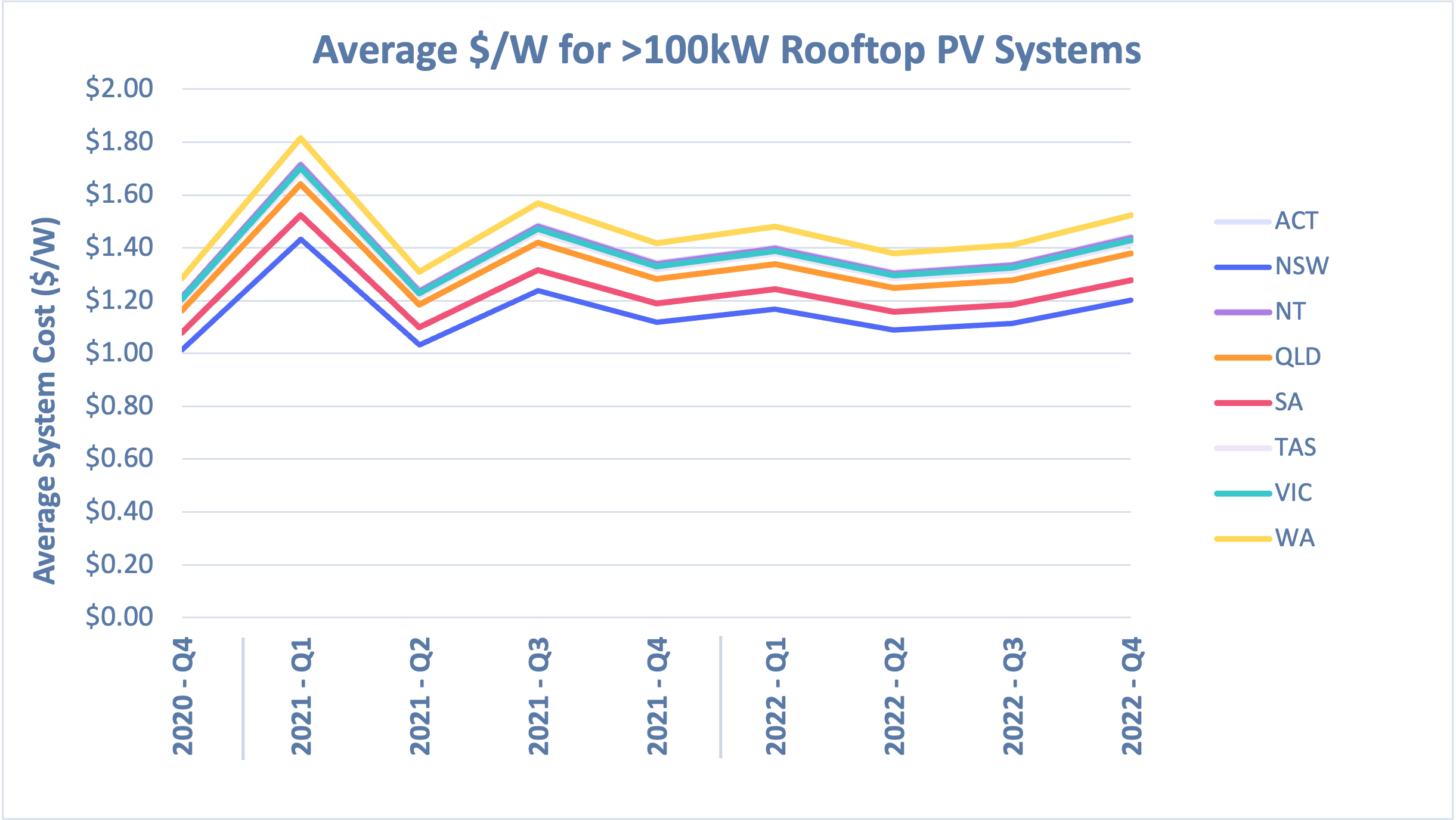 Beam Solar provides the premier commercial solar price index for the Australian market.
Using data collected from offers made through the Beam Solar platform, we can quantify how the average commercial system price changes over time.
When compared with the previous quarter, we saw a 6% increase in price for 99kW rooftop systems, and an 8% increase in price for rooftop systems sized greater than 100kW.
Interested to see what solar can do for your business?
Start a Beam Solar Assessment